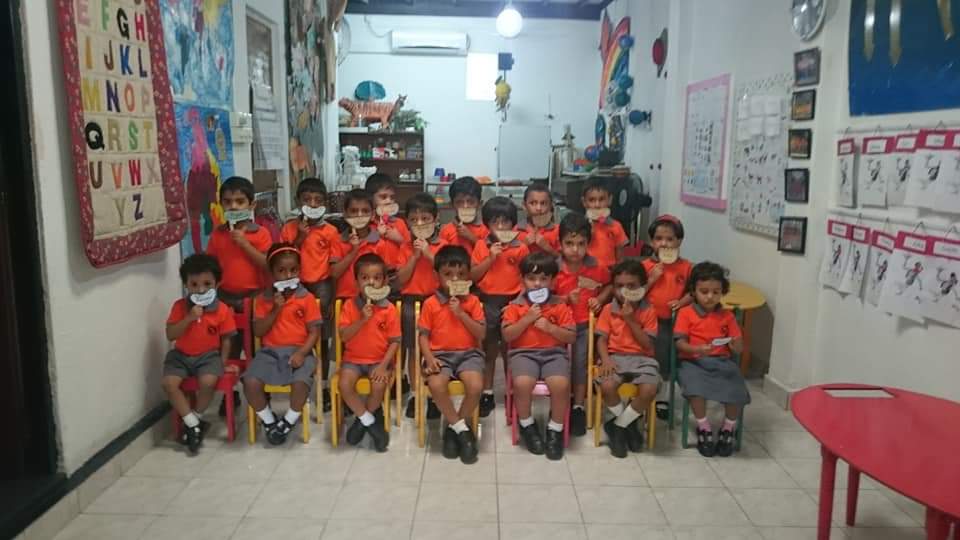 We, at the Lorelle Montessori Teacher Training Institute take education very seriously. It is, to us, the foundation of society and the responsibility of all. Thus, we ensure that our institute offers the best to our students, whether aspiring Montessori teachers or young children at the Euphelia Montessori.
The Montessori Method
As an institution registered under and constantly reviewed by the Tertiary and Vocational Educational Commission (TVEC), we pay even more attention to our standard of teaching. We use the AMI methods of teaching to nurture the children in our care and we diligently train our students in these methods. Our aim is to create critically analytical young children who will observe and question what they see wherever they go. This leads to emotionally and socially curious and innovative young adults, a necessity in our society both today and in the future.
Glowing reviews about the Lorelle Montessori Teacher Training Institute
The students who are being taught the AMI Montessori methods at the Lorelle Montessori Teacher Training Institute understand our requirements and appreciate the work we do. They have this to say about our work with them:
---
Studying at the Lorelle Montessori Teacher Training Centre was a life-changing experience. From the very beginning, it taught me step-by-step to time myself, to think creatively and present it in an attracting way and also to be patient when doing small things. This experience has given me confidence to achieve something that I used to believe as impossible.
When I applied for a teaching post they were pleased to see what I have done at my Montessori Teacher  Training  Centre and after observing me they liked the way I  presented the  lesson. I am happy to see myself today as a teacher who is educating small children in an effective way.
Aneeka Henegamage
---
The education given us through the class conducted by Mrs. Solomonsz was great. Through the teaching, I have gained self confidence in teaching children. The psychology behind each subject has ethics and a subtle teaching method. I learned much through child psychology. Looking at a child, we cannot interpret his/her learning skills but now through Psychological ethics we can analyze a child's standard and cater to his/her knowledge accordingly. The classes are of high quality and great standard.
Thilini Rupathunga
---
These words speak volumes about the valuable work we do, and as a Montessori Teacher Training Institute specializing in offering diploma in Montessori education in Sri Lanka, we continue to strive to bring the best to our students. This is why our one and a half -year (18months) program focuses on Exercise of Practical  Life, Sensorial education, Geometry, Language, Arithmetic, cultural subjects and Child Psychology.  These teachings translate into practical education for the young children, and they can be seen analyzing what they see and hear. We believe that training adults to better educate children is the best way to create a society we can all live in peacefully.